On Tuesday, November 30th, 2021, we want to raise awareness for our important work in favour of the most vulnerable children!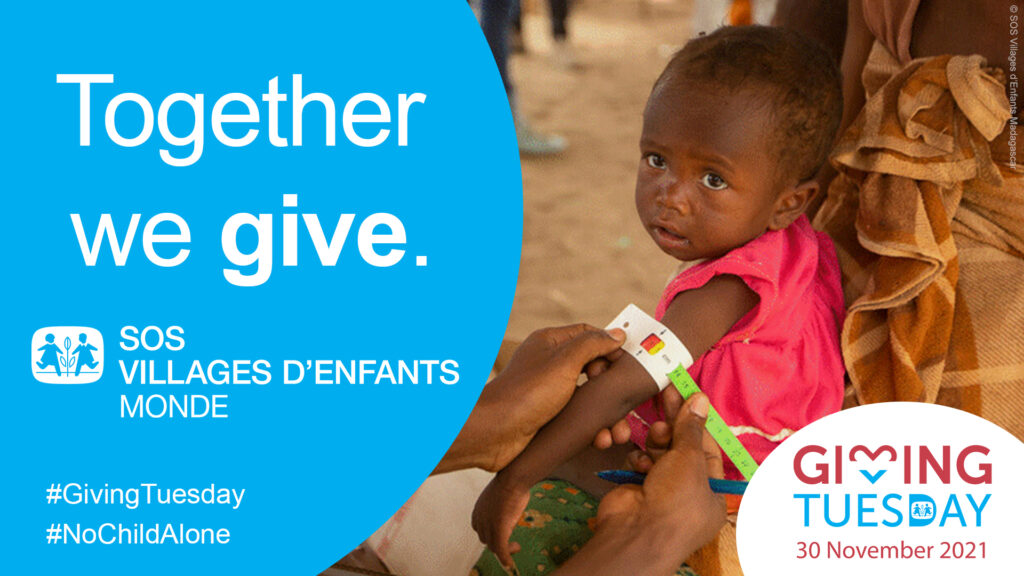 Our non-profit joins this event, which mobilizes people in response to Black Friday in favour of generosity and social commitment.
Our aim is to raise awareness for our important work in favour of the most vulnerable children worldwide, lacking parental care, living in crises situations or those who do not see their rights fulfilled, in particular girls.
This is the case of little Miza*, living in the South of Madagascar hardly hit by the famine and who benefits from the aid of SOS Villages d'Enfants guaranteeing her well-being and her good development. Like Miza, other children could be welcomed, protected, nourished and cared for thanks to our solidarity. *name changed for protection reasons
We are currently involved in development and emergency response programmes as well as in different social, educational or environmental projects and these have a huge impact: In 2020, we supported 24 projects that benefited 29,189 children and adolescents, 17,162 adults and 2,110 families in 15 countries!
Many still need our support and we would be very grateful for your fundraiser and donation for these children.
Do not miss to spread your Giving Tuesday message with the hashtags
#GivingTuesday #NoChildAlone tagging us @sosvemlux!

---
Need an idea for a fundraiser?
Prepare big heart-shaped cookies and sell them for 5€ a piece
at your workplace or online on :
RECIPE
1 tablespoon of dry yeast (1 pack, 7 grams)
1 teaspoon of sugar
1/4 teaspoon of salt
1/2 cup of luke warm milk
3 cups of bread flour (type 1050)
3 egg yolks
1/4 cup of sugar
100 grams of butter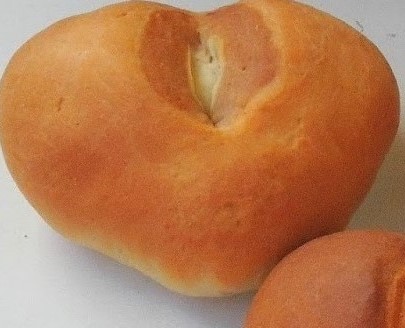 Mix sugar, salt, yeast and luke warm milk in a large (kitchen machine if you have) bowl and wait until the yeast turns bubbly. Then add the flour, egg yolks and sugar and knead everything until it is a soft dough. Add the butter and knead slowly about 10 minutes more. Cover the bowl with a towel and put it in a warm place for around 2-3 hours – until the volume doubled.
Knead again for a few minutes. Cut into 4 pieces, form rolls and cut them again into 4 pieces. Form balls, then flatten them as disc, squeeze in heart shape and make a slit with a knife on the upper round side.
Put the cookies on baking paper on a baking tray and wait 20 minutes before brushing the surface with milk. Then put them into the preheated oven to 180 degrees celsius and bake for around 20 minutes.
Glaze or decorate as you like. READY !
Do you have a question ? Please do contact us !
Make a donation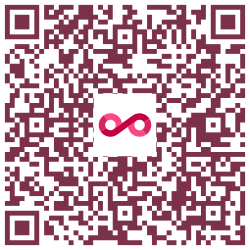 Faites votre don avec DIGICASH
Faites un don avec DIGICASH en toute simplicité et sécurité ! Scannez ce QR Code Digicash, indiquez le montant de votre don et validez votre transaction à l'aide de votre code PIN