Strengthening child protection in Uzbekistan
Project photo gallery
Taking action to improve the situation of children
In Uzbekistan, a landlocked desert country, the vulnerability of children is due to inadequate institutional care that bypasses family care or alternative care within foster families. Most children in care are therefore placed in institutions, especially those with special needs. Although the Uzbek government is working to improve conditions in these institutions, the children are not prepared for an independent life at all.
These children need special protection that their guardians are no longer able to provide. The parents often have no vocational training, are mostly unemployed, live on state benefits or have low and unstable income. Their children have difficulties in socialising, they do not receive psycho-social support or educational support.
This programme, which targets more than 500 children and 150 families, should lead to the establishment of community-based protection mechanisms, with significant advocacy work vis-à-vis the authorities.
---
PERIOD
2017 – 2021
BENEFICIARIES
The direct beneficiaries of the programme are
– 37 children without parental care ;
– 239 children at risk of losing parental care and their 171 families/guardians
– 16 adolescents in the process of leaving the alternative care system and needing to be supported to enter the labour market.
OBJECTIVES
– Children and families receive services appropriate to their needs, are safe and protected.
– Young people have the skills to lead independent lives.
– Key local partners provide more holistic services to children and families (in partnership with SOS) and in line with international standards.
LOCATION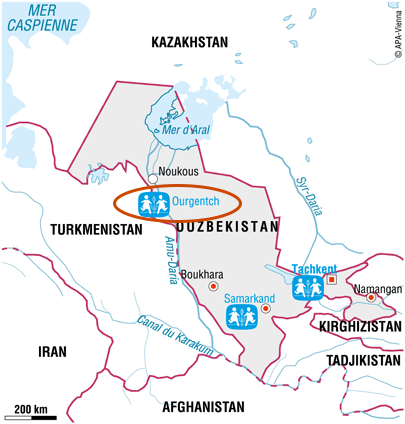 ---
Read more about this project: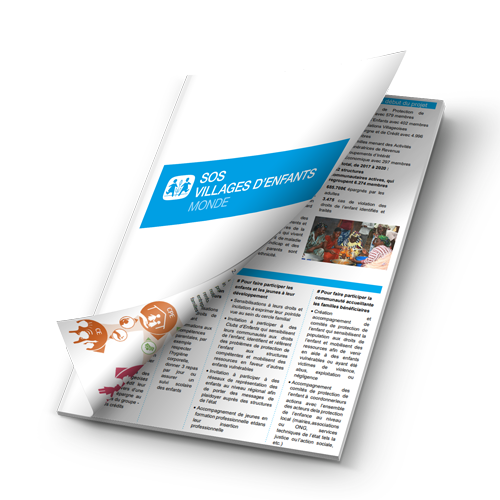 To support this project:
All donations to SOS Children's Villages Monde Luxembourg are tax deductible within the limits set by article 109, paragraph 1, n°3 of the income tax law.
Contact us:
---