Computer equipment for the children of the SOS Village in Conakry
CHILDREN'S VILLAGES AND SOS STRUCTURES   |   GUINEA
Photo gallery
Help us bridge the digital gap to build a better and more sustainable world for young people
In Conakry, SOS Children's Villages Guinea provides children with access to formal education through a school that includes a kindergarden, a primary school and a secondary school. A total of 691 children are enrolled in these three facilities , including 351 girls. In 2004, a computer room was installed in the school to facilitate learning and access to information and communication technologies (ICTs) for the children of the SOS Village in Conakry as well as those attending the three SOS schools. Unfortunately, since then, it had never been possible to renew the equipment (computers, printers, etc.)This equipment was out of use, while online education becomes now essential alternative to every one, a necessary and compulsory complement for all children.
The present project known as the Digital Village has been initiated in order to enable these children to get the benefit of a quality learning, through access to ICT.
---
PERIOD
2021
BENEFICIARIES
596 beneficiaries are concerned by this project, including 542 young people and 54 adults (teachers, parents, social workers).
OBJECTIVES
This project aims to equip the village computer room with 15 computers and keyboards, screens and mice. This will allow the children not only to learn and strengthen their use of computers, but also to have access to learning sources available online.
LOCALISATION
---
For more information: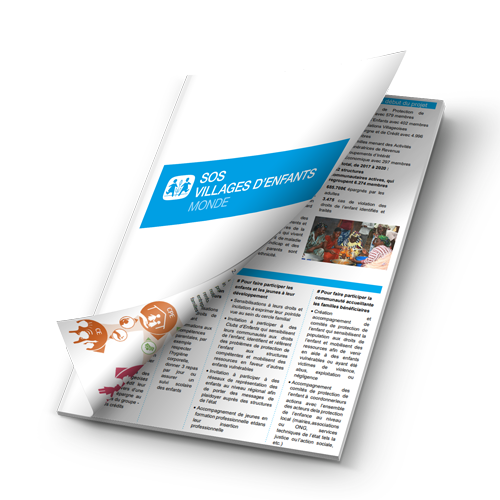 To support this project:
All donations to SOS Villages d'Enfants Monde Luxembourg are tax deductible within the limits set by article 109, paragraph 1, n°3 of the law related to the income tax.
To contact us:
---
Related articles: